We are HOLO
Deep
expertise

. AI-enabled

solutions

. Expanded

possibilities

.
In today's digital world, the volume of data - and the sources it comes from - is growing exponentially, creating a unique dilemma in the legal landscape. By combining deep industry knowledge and analytics expertise with artificial intelligence-enabled technology, HOLO Discovery helps law firms and corporations uncover relevant insights and tackle their most complex and data-intensive legal, regulatory and investigate challenges with the highest level of defensibility.
Through a powerful end-to-end portfolio of scalable and fully managed services, innovative software, customized workflow applications, and proprietary functionality, HOLO streamlines processes, increases efficiency, minimizes risk and reduces bottom line cost so clients can focus on what matters most: The matter at hand.
While HOLO leverages AI to find efficiency, technology will never replace the power of human intellect. Building on decades of practical experience, HOLO consultants and certified forensic examiners bring a consultative approach to every matter. Problem-solvers by nature, HOLO experts are equipped to act as trusted strategic partners at every stage, from early case assessment through trial and beyond.
HOLO is a Relativity Premium Hosting Partner and Microsoft service provider, proudly serving Fortune 500 companies and Am Law 100 law firms.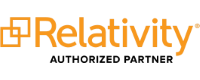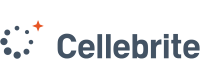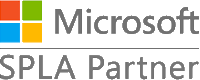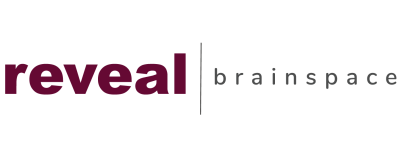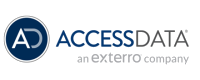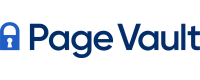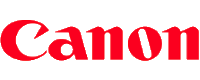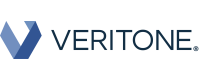 Services and Solutions
Our technology-enabled services and customized workflow applications
help clients solve complex data challenges

with the highest degree of defensibility.
Holo was retained in a multi-party dispute, which required processing, reviewing, and producing 335,000 documents with only 10 days remaining on a court-ordered deadline. Holo case analysists designed a unique workflow using email threading, near-duplicate detection, categorization, and propagation that allowed for the production.
Multi-Party Litigation
Court-Ordered Deadline
A boutique law firm was challenged with a court ordered, enormously inclusive, keyword search on 1,100,000 documents. Holo case analysts set up a custom workflow utilizing, Technology Assisted Review, to not only meet the deadline but also provided significant savings in review costs.
Technology Assisted Review
Large Document Collection
During an ongoing matter, the firm received an opposing production on a Friday afternoon to be reviewed by Monday morning for a key deposition. Utilizing Relativity Analytics, clustering was applied to group documents that have already reviewed to meet the aggressive deadline over the weekend.
Analytics
Managed Review
A large, multi-party litigation was headed for trial in 30 days. The parties were required by the court to globally de-duplicate and image the files in which were intended to be used as exhibits. Within 3 weeks, over 3,300,000 exhibits were reviewed, identified, indexed, imaged, and stamped.
Data Processing
Large Document Production
A team with experience and vision
99.99%
Client satisfaction rating
One billion+
Files processed
500 million+
Pages processed
100+
Years of combined industry experience
OUR CULTURE
Our values drive value for clients
Clients First

We work side by side with our clients to discover, develop and deliver the optimal solution – even for their most complex problems.



Rapid Innovation

We strive to continuously evolve the technology that powers our portfolio. When it comes to leveraging the latest advancements in data science, artificial intelligence and machine learning, we refuse to rest on our laurels.

Big Picture Problem-Solving

We simplify clients' lives by offering a full breadth of holistic services and solutions that span the entire legal journey.


HOLO is a leading provider of technology-enabled data services serving law firms, corporations, and government entities. We manage Electronic Discovery with an emphasis on A.I. Analytics, Data Hosting, Cyber Forensics, Managed Attorney Review, and Litigation support. The uniquely consultative approach HOLO brings to every matter, which enables the creation of a workflow that fits clients' needs and budget, is underscored by three guiding principles: defensibility, predictability, and reliability.
Decades of experience empower the HOLO team to strategize, design, and implement technology to manage the global data set. HOLO gauges the size and scope of every project from the onset, ensuring a predictable discovery process. Flexible, case-specific pricing schedules and alternative fee arrangements guarantee cost-effectiveness.
HOLO recommends and utilizes only the most defensible methods and equipment when it comes to collecting and processing data, and the team meticulously documents every step so clients are covered should testimony or affidavits be required in court.
As a Relativity Premium Hosting Partner and Microsoft service provider, coupled with a suite of A.I. applications, HOLO takes pride in enabling the discovery process using the most innovative, reliable products on the market. Expert in-house technicians are standing by 24/7 to support all phases of the discovery process.
We want to understand your business and goals to create a HOListic approach to your legal, compliance, and investigative matters. We are committed to providing strategies and recommendations during all phases to optimize efficiencies and maximize savings.
Our leadership team has been doing this for nearly 20 years and is comprised of a talented group of eDiscovery experts, analysts, and managed review veterans. Our collaborative approach to our projects helps us to optimize efficiencies across matters and clients.
Global Headquarters:
3016 W. Charleston Blvd., Suite 170
Las Vegas, NV 89102